We provide software development and outsourcing services. Our development centre has state of art infrastructure ensuring smooth development process. Our high-end servers are open 24 hours for clients to monitor the progress of their projects on a day-to-day basis. We work on a multidude of development platforms including Java/Eclipse, .NET, Coldfusion, PHP and RIT (Rich Internet Technologies). Our services include custom software development & application maintenance related activities for a whole spectrum of systems developed on various application platforms. <! --------------------- Insert -------------------------- >
Application Development
Enterprise Application Development
We are specialists at Development and Maintenance of Enterprise applications. We have trained development teams that have the technical expertise and the experience to tackle such applications.
Custom Application Development
We are specialists in custom business application development and database development. We provide outsourcing development services on the coldfusion platforms on both web and desktop application development platforms. We have worked on various enterprise level applications & software products on the outsourcing application development model
Application Integration
We provide desktop and web application integration solution services for integrating existing and new application software. Using web services for developing a system were rented architecture, we create an integrated it infrastructure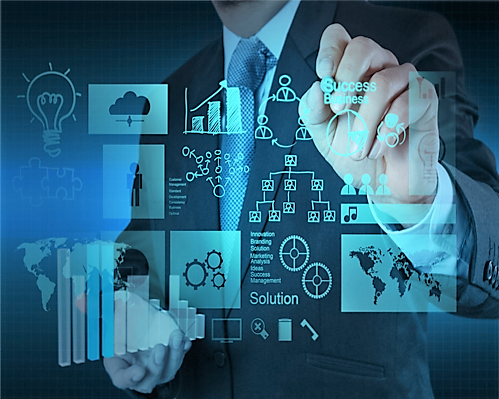 <! --------------------- Insert -------------------------- >
Web Application Development
Our company is at heart our custom web application development company where we have created web software for the needs of our clients. We have a team of expert web software developers who work on diverse domains to provide services of web application development, maintenance, integration.
Windows Application Development
Working our way up applications for various businesses we have mastered Desktop Application development. We have teams of specialist analysts and programmers who have worked extensively on desktop applications and their migration and integration with other IT systems.
Application Development Methodology
At Stanford Technology Solutions, we have defined our application development road maps for various types of applications that we work on. We have used our experience in custom software development to the hilt to come up with processes that bring forth results. We have our development center based in India where our clients outsource their development tasks to our specialist teams.
Mobile Application Development
We offer Android Application Development services at our offshore development centers. We focus mainly on developing android applications for business applications. <! ----------------------- Insert end -------------------- >
---
Why Choose Us
<! ----------------- Function Table ------------------------- >
Experienced Team
Supported by a company culture of self development, our dynamic and proficient team of experts work with all the latest development platforms, tools and industry standards to deliver high-performance products. .
Flexible Methodlogies
Our delivery teams are dedicated to providing high business value and risk mitigation with the technology programs we create.We have multiple models from waterfall model to agile and dev ops
Project Management
Value-based project governance is important as we see a client as a partner not a vendor. Combined with project outcomes, we can ultimately accelerate the rate at which companies see return on their investment.
Performance Based Contracts
Clients who work with us can expect commercial terms which align our incentives with your project's business goals. We beleive that your success is our success.
Competitive Commercials
With Stanford Technology Solutions, you get true value for money. Our cost-effective and reliable services delivered on time ensures that you receive the highest return on your investment.
Seamless Communication
Our communication channels are open 24/7 to connect you with our people, reducing complexity and enhancing productivity for your project.
---
<! ----------------- End Function Table ----------------------- >
Quality You can Depend
With Stanford Technology Solutionss, you get a partner who not only understands how to build high performance software products and applications; you also get a company whose developers are adept at technology platforms & agile development practices and deliver high quality software with cost and time predictability. We follow CMMi quality process and controls to ensure that we meet our quality goals each and every time.
---
<!================================= FOOTER START ========================================= > <! ------------- Technology Logos ------------------- >